we design
brochures
catalogues
direct mail
packaging
branding
exhibitions
promotional items
stationery
flyers
anything you can print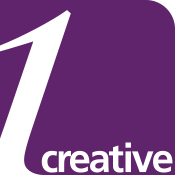 Putting ink to paper
The print world can be a minefield, the difference in quality between printers is vast and don't let them tell you any different. Key to getting the best results is understanding the various printing processes, something we've been doing for over 30 years, before the personal computer, let alone the internet.
In an online age we can help you understand how design for print can integrate into your overall marketing strategy.
The full design and printing service
We can handle the whole process for you. From simple flyers and short-run digital jobs, through to large catalogues and brochures or packaging. We even handle personalised direct mail with complex fulfilment, finishing and mailing. We understand how best to design for print to make sure the production process runs smoothly and your message gets noticed.
Take a look at our portfolio for previous examples of our design and printing work.
Skip navigation Home page Sitemap Contact us Top of the page Accessibility statement About us Design process Portfolio